Alex Gough, PSA Chief Executive 

"Greg spent two decades competing at the highest level of professional squash and is without a doubt one of the most charismatic and popular characters the sport has ever seen.

"Greg will be remembered by those that played him as probably the toughest player to breakdown on the court. His unwavering commitment, incredible fitness and mental strength saw him break a number of the sport's long-standing records as well as break new ground for French squash, while his emotional comeback last year after 15 months on the sidelines made for one of the most heartwarming spectacles in squash in recent years.

"I want to thank Greg for his contributions to the PSA Tour over the past 22 years and on behalf of the PSA, I would like to wish him all the best for the future."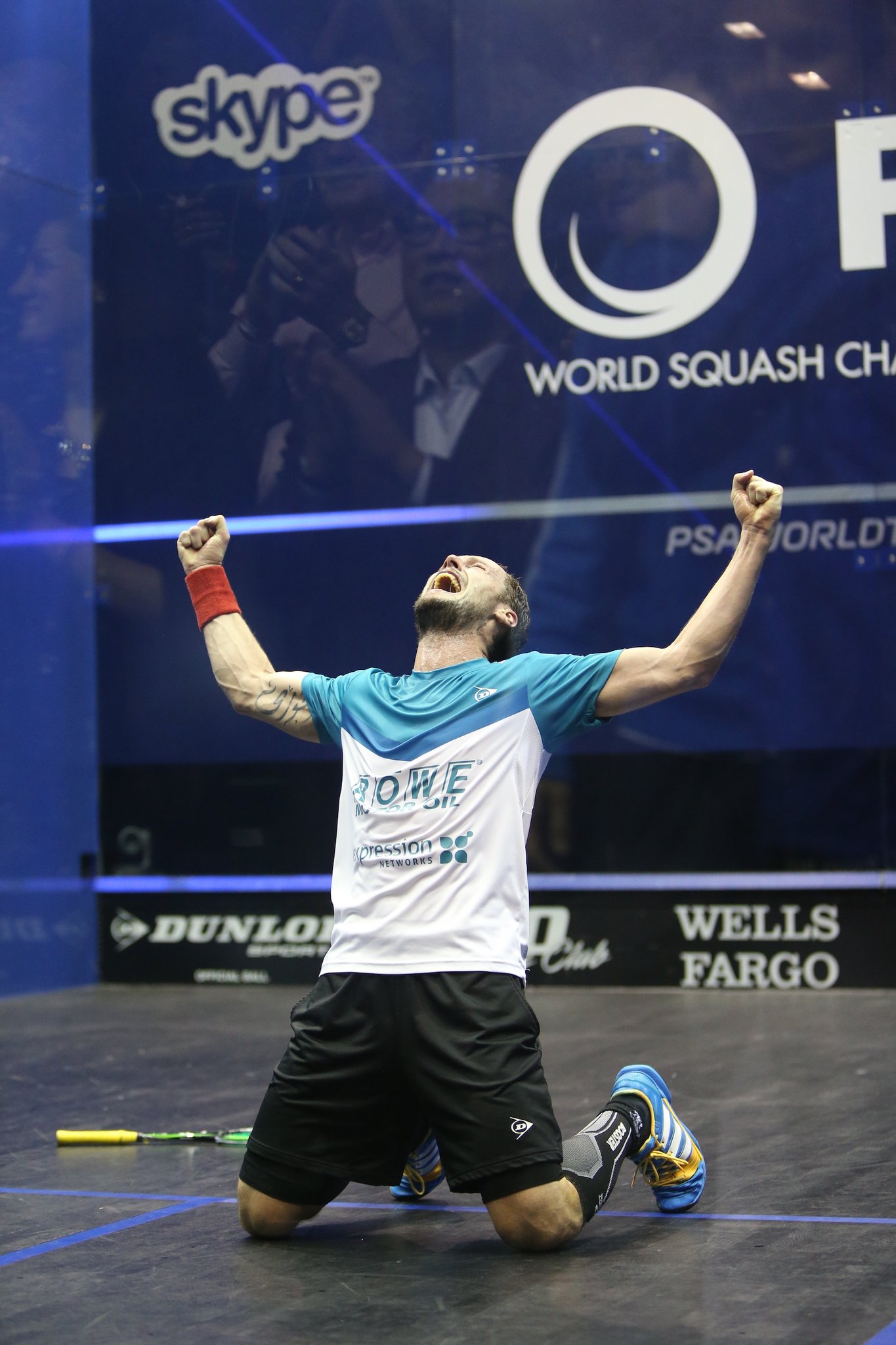 Rod Gilmour (Journalist)
Greg Gaultier retires at 38. World champ, oldest world No 1, x3 British champ. Wonderful movement, pure box office, on court theatrics and quotes to match. A one-off.

As he said in his sign off: 'Au revoir, 'French General".